John Simpson is a veteran English journalist whom has been a foreign correspondent and world affairs editor of BBC News.
On April 27, 2019, Simpson made the following Tweet in the spirit of Israel's takeover of Golan Heights at the blessing at the Trump administration and the POTUS' Neocon handlers:
Dick Cheney is a Neocon's Necon but this is not ground breaking news because the BBC and Business Insider allocated this story 6 years ago.
Genie Energy move on Syria happened on Obama Administration's watch.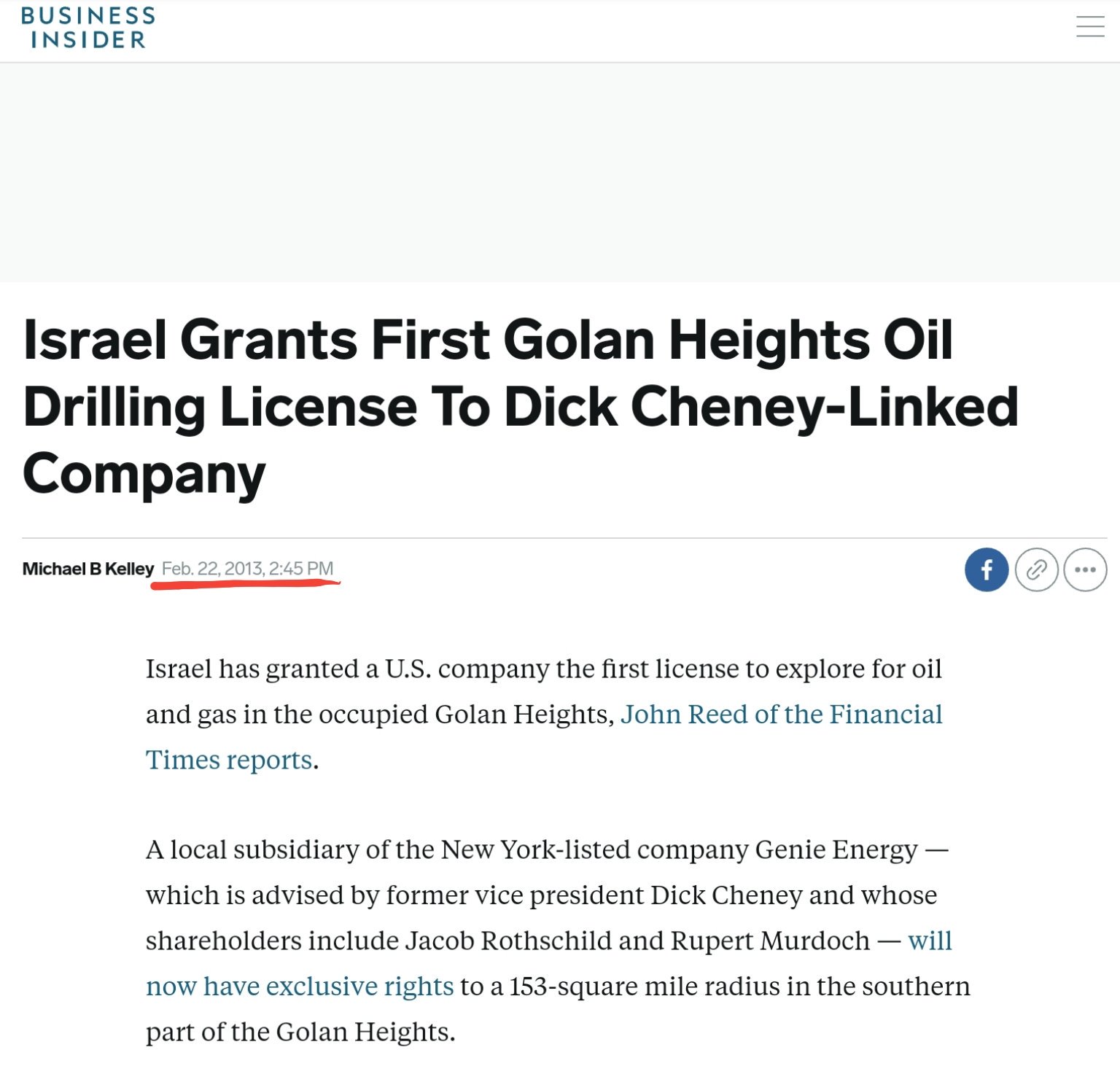 BBC should follow up on these stories but won't and should be obvious why when viewing Genie Energy's Strategic advisory board members.
The Genie is out of the bottle :