The American Horror Story: Apocalypse star Billy Porter (49 years old) arrived as a Sun God with an Egyptian-themed bodysuit covered from
Head-to-toe wearing a gold chain crown with a matching wig, sequinned eye make-up and a metallic lipstick and a cape to the celebrity only Met Gala, the annual extravaganza to benefit New York's Metropolitan Museum of Art Costume Institute.
Staying true to the Cleopatra-inspired ensemble, Porter was carried on a litter by six shirtless Broadway dancers wearing a gold-winged catsuit and 24-karat gold headpiece. The slaves carrying their Androgynous Sun God dressed in the Ancient Egyptian-inspired chokers, necklaces and face masks at the Met Gala 2019 at the Metropolitan Museum of Art in New York on Monday.
"I feel fabulous! It's Egyptian realness." -Porter.
This year's Met Gala honored the Costume Institute's exhibit "Camp: Notes on Fashion."
Notes On "Camp"by Susan Sontag Published in 1964.
https://faculty.georgetown.edu/irvinem/theory/Sontag-NotesOnCamp-1964.html

The androgyne is certainly one of the great images of Camp sensibility…
Camp taste for the androgynous.
"Camp means irreverence…Camp means as hugely over-the-top and grand and what some may feel is ridiculous and silly, and embracing all of those creative impulses inside us that very often are squelched," Porter told Variety.
'We wanted to play between the masculine and the feminine. This look was interesting because it's not drag. I'm not a drag queen, I'm a man in a dress.'
Porter is no stranger to stealing the show and is fond of a good cape moment. One of Porter's competitor's for the Paparazzi's attention was Lady Gaga who he upstaged on Gala's pink carpet.
Which Porter had already slayed Gaga on the red carpet a couple months prior at the Academy Awards.
Back in February, Porter grabbed headlines at the
91st Academy Awards when he showed up on the Oscars red carpet in a tuxedo jacket and a velvet gown by designer Christian Siriano.
Siriano design was a tux up top that flowed into a voluminous ballgown skirt.
Even at the Academy, Lady Gaga entrance less rememberable than the relatively unknown Porter who wear the tuxedo-gown at the Oscars.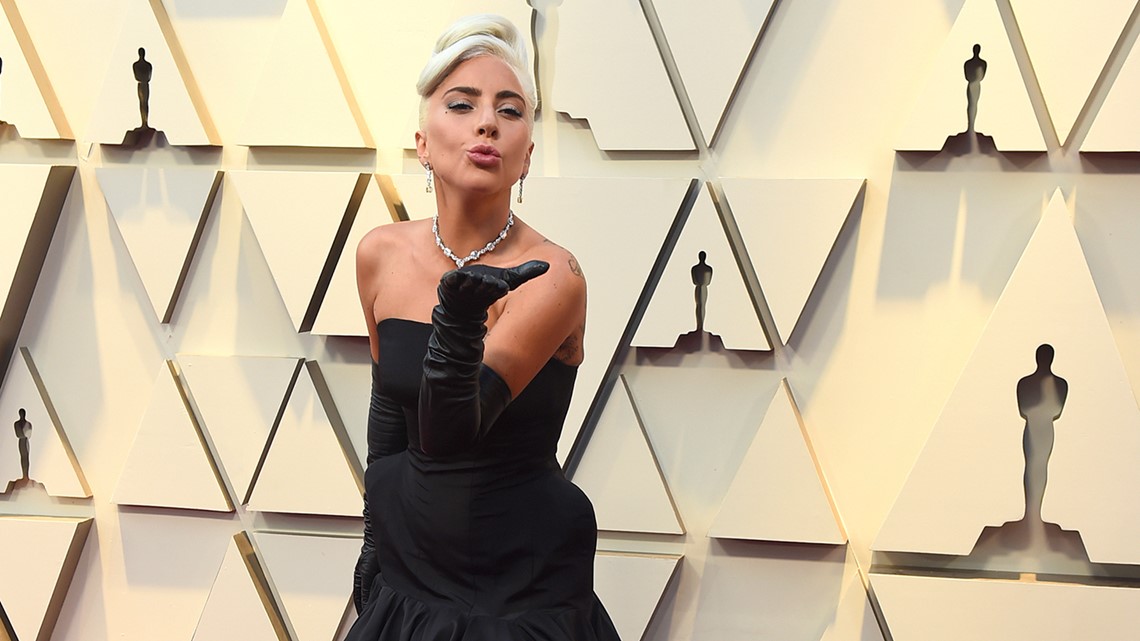 Porter is sure to be much of the talk of the night's winners and losers.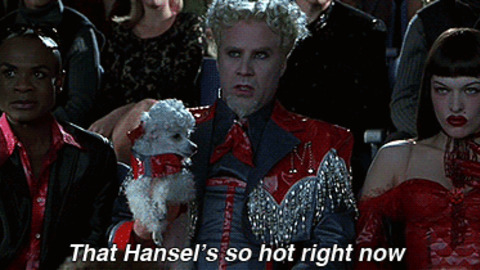 Porter isn't just arch-nemesis against Lady Gaga but the man in the ivy tower him self, POTUS Donald J Trump.
According to the Pundit Gateway.
Billy Porter recently began wearing dresses to "resist" the Trump White House, according to his stylist.
Billy Porter's stylist Sam Ratelle told Page Six last month he doesn't want to just look fabulous on the red carpet, he wants to use the red carpet as a platform for his activism.
"Like when he [Billy Porter] started wearing dresses recently, that was very specific because of all the stuff that was going on in the White House regarding transgender rights. We started talking about it and we're like, we have to start representing these people because you have to normalize that somehow publicly. There has to be visibility," Ratelle said.
So there ya have it, Billy Porter wore a tuxedo-gown on the red carpet to "resist" Trump.
According to Playbill On why Porter chose the Sun God theme:
"We stumbled upon this Egyptian idea. Ryan Murphy, we were talking—I'm at Ryan's table. Ryan was talking about, 'You should go as Diana Ross' Mahogany montage, five outfits.' But who wants to work that hard throughout the evening? But I watched the montage and the thing that stuck out to me the most was the Egyptian look. It was this Diana Ross Egyptian moment that launched it and we expanded from there, to Elizabeth Taylor, to Egyptians were gods so this is the sun god. All different ideas came into play and we landed on what we got."
The late-Bill Cooper would have a field day pointing out the Luciferian symbolism in Porter's Egyptian/Illuminati-esque golden sequinned jumpsuit.
Porter strode onto the carpet to spread his wings draped in gold revealing in the air, his two over sized gold wings attached to his
Cleopatra-inspired ensemble.
Porter said about the symbolism:
"I want wings so I can fly," he said. "I wanted to be the Gods, the sun god, and enlightenment. All of that is within the realm of my look. I wanted to do something that was positive and bring joy to people. We need a little bit of that."
Leto who was Guccied out embellishing dress with silver shoes underneath. The Thirty Seconds to Mars frontman accessorized with a life-sized replica of his own head, long hair and all.
Jared Leto was in the movie Fight Club (1999) and I felt like destroying something beautiful when observing the Met Gala.