Source: calcifythelies
…..and the steaming, fly-infested pile of psyop horseshit that is the alternative media!
Speculative Premise: The Skeleton Key (2005) is a metaphor for the completion of the alchemists' great work via calculated initiation of the masses through a deceptive symbiosis of revelation of the method and the videodromatic creation of a new synapse in the brain.
2/23/15: Did some long over-due proofreading and added new information/theories on 9/11
9/10/2017: Note that Reddit user "Step2TheJep" is on a rampage linking this article. This "person" is a part of the same network responsible for 9/11/01, and is obviously the same intelligence behind the hilariously fake Cluesforum/Fakeologist/Hoaxbusters/John Le Bon/Lesta Nediam/Terran Downvale characters. Do not trust this "person", which is the same writer(s) who writes for the character John Le Bon. In other words they are attemping to associate their clan of paid liars with this article in a desperate attempt to siphon credibility and relevance.
The above premise combines my own intuitive research with that of HorseloverPhat's "Videodrome – Long Live the Nu Flesh", Michael A. Hoffman II's Secret Societies and Psychological Warfare, and Joe Bisden's "2001: A False Flag Odyssey"'. Where appropriate I have done my very best to accurately summarize the central premise of all three and would like to thank each of them for taking the time to share their ideas.
9/11 AND THE MILLENNIUM MONOLITH
In Arthur C. Clarke's Space Odyssey series the Monolith is an advanced "magnetic anomaly" that somehow triggers a massive shift in conscious evolution. Clarke named the Monolith builders the "Firstborn". While the Firstborn were in many ways physically different from human beings they were still mortal beings made of flesh and blood. The evolutionary projects of the Firstborn required very long time spans to complete, far longer than their own lifespans. Thus the Firstborn eventually discovered how to transfer their consciousness into computers. Later they even surpassed this achievement, transferring entirely from physical to non-corporeal form, omniscient and immortal, the "Lords of the Galaxy".
Reverse engineering the Space Odyssey plot in the context of recent history it becomes obvious that culture creators like Arthur C. Clarke and the eugenecists he was fronting for imagine themselves to eventually become the Firstborn, the "omniscient and immortal" future manifestation of what we are led to believe is the new idea of the trans-human. Take for example a public relations extravaganza featuring contemporary minions Bill Gates and Ray Kurzweil. When asked by Gates if there was a God in the leaderless religion that would come to grasp the singularity, Kurzweil answers:
Not yet, but there will be. Once we saturate the matter and energy in the universe with intelligence, it will 'wake up', be conscious, and sublimely intelligent. That's about as close to God as I can imagine.
Naturally during their rise to godhood the bloodline's arrogance is surpassed only by its generosity, benevolently providing us with "monoliths" along the way, or transformative psychic initiation rituals as it were. The monolith as advanced technology is a symbol for the multi-generational handy work of the Firstborn.
After the death of Arthur C. Clarke, Michael A. Hoffman II wrote:
A DIRECTOR OF THE CRYPTOCRACY HAS DIED…..Yesterday, March 18, one of the top directors of the Cryptocracy, Arthur C. Clarke, died in Sri Lanka, where rumor has it he savored the indecent favors of native boys without fear of prosecution……In the Crypotocracy's Once-and-Future Camelot timeline, there are four significant years above all in the past few centuries of their playbook: 1945 (the atomic creation and destruction of primordial matter at the Trinity site in the Land of Enchantment); 1963 (the Killing of the King near the Trinity river and the Triple Underpass in Dealey Plaza, Dallas, Texas); 1969 (the alchemical marriage of the sun and the moon after the first lunar landing) and 2001, the gateway to the (inner) space odyssey that is Childhood's End…..There are of course other significant years when events important to the advancement of The Process occurred, but these four are the momentous red letter ones.
Based on my own research this is very interesting because there is sufficient evidence available to raise the question of whether these four events actually happened anywhere other than on a television screen. In my experience while the majority have no problem accepting the idea that the moon landings were faked because it is beyond obvious, the possibility that nuclear bombs do not exist is an exceptionally difficult concept for most to entertain, and understandably so, especially for the generation that had to suffer through 30 plus years of Cold War propaganda. Common sense and the evidenceweighs heavily in favor of Hiroshima and Nagasaki being firebombed just like Dresden. But don't take my word for it, how about a quote from Hoffman's Secret Societies and Psychological Warfare and a picture fit for the mind of a diabolical, twisted sense of humor, that which produces THE MUSHROOM CLOUD:
According to the secret tradition of the Hermetic Academy, the "tree" of Knowledge of Good and Evil in the Garden of Eden was a psychedelic mushroom, stopharia cubensis.
The punch-line comes in The Week the War Ended, LIFE magazine, 7/17/1950:
I never heard an enlisted man in the 509th use the words "atom bomb" or "atomic bomb" or "A-bomb". Everyone in the squadron called it "The Gimmick"
Kubrick's Monolith
Interestingly there are four separate appearances of the monolith in Stanley Kubrick's adaptation of Clarke's book 2001: A Space Odyssey – (1) Monolith at the dawn of man, (2) Monolith on the Moon, (3) Monolith orbiting Jupiter, (4) Monolith in the renaissance room – a glaring fact considering how intertwined Kubrick is with the four red letter psychic rituals singled out by Hoffman. JFK and 9/11 are different beasts altogether and so heavily charged with emotion that I am hesitant to even discuss the clusterfuck of emotional baggage attached to each, even if only tangentially through Kubrick, but alas it must be done. In addition to a probable inside joke in the title, Kubrick's Dr. Strangelove, Or: How I Learned to Stop Worrying and Love the Bomb had some curious coincidences involving the JFK assassination. As TIME reported the original Strangelove cut included a line from Major Kong "a fellow could have a pretty good weekend in Dallas" as well as a pie-throwing sequence which included the line "our beloved President has been struck down in his prime". Then just a few months ago we have Kubrick's daughter Vivian shilling for listener fear boners with Alex Jones in Dallas at the 50th Anniversary of the assassination.
Jay Weidner's analysis of Kubrick's use of Front Screen Projection to fake the Apollo moon landing and his subsequent explanation of Kubrick revealing this in The Shining is well known. Weidner also points out that the dimensions of the monolith match the dimensions of a movie screen. Joe Bisden's article 2001: A False Flag Odyssey takes the idea of the monolith being the psychological movie screen of the collective subconscious one step further and argues that the alleged discovery of the monolith was in fact staged by Dr. Heywood Floyd and fellow members of the NCA as justification for the continued support of the NCA's monolith-chasing missions, including the Discovery mission to Jupiter. While the interpretation of art is inherently subjective, in addition to my own view of the context surrounding Kubrick and the monolith I find Joe's theory plausible and well reasoned in light of the circumstantial evidence he provides. Joe states:
One way to ascertain that the monolith discovery on the moon is staged rather than being a true alien artifact discovery is by weighing alternate interpretations against each other. More specifically, to view the film from each of the following two interpretations and to compare which interpretation fits in better with what is witnessed in the film:

1. The alien artifact discovery on the moon is genuine

2. The alien artifact discovery on the moon is staged by Heywood Floyd and his inner circle

In particular, listen carefully to the conversation between Heywood Floyd and his two colleagues Bill and Ralph in the shuttle under the pale blue light on the way to the moon excavation site:

Heywood: Oh by the way I wanted to say to both of you I think you've done a wonderful job. I appreciate the way you've handled this thing.
Ralph: Well, the way we look at it, it's our job to do this thing the way you want it done; we're only too happy to be able to oblige.

Does this sound like they are discussing what may be the most significant discovery in the history of science, or work as usual? Bill follows by asking, "You seen these yet?" Photographs of the alleged monolith discovery are then reviewed while they munch on sandwiches. If this is a genuine discovery, doesn't it seem a little unusual that Heywood, the chairman of the NCA, would be presented with such fundamentally important material in this casual setting as an afterthought, rather than having been presented with the photographs earlier? Does it make more sense that Bill and Ralph are presenting a genuine landmark scientific discovery to Heywood, or that they are rehearsing their story lines about how this contrived discovery was made? The scene concludes with Heywood's comment, "Well, I must say, you guys have certainly come up with something." Laughter follows.
In other words not only was the monolith the movie screen, but what appeared to be Heywood Floyd's enlighted transformation to a "star child" through exposure to the monoliths was actually a fabrication, which also fits in neatly with Arthur C. Clarke's portrayal of the monolith as a magnetic anomoly initiated by the Firstborn. Joe Bisden continues:
The astronauts are filming a fake alien monolith discovery, which is metaphorically being projected onto the monolith = movie screen in order to affect the perceptions of others into supporting their own agendas. This insight is the gateway into understanding what may be Kubrick's ultimate point of the film: Our perception of significant real-world events (such as the lunar monolith discovery) are often times false flag operations carried out by small groups of people, by metaphorically projecting their image of the truth onto the movie screens of our minds in order to control and manipulate the population at large. In the renaissance room we actually see a movie crew reflected in Dave's space helmet. This is the movie crew that he awakens from hibernation who proceed to create the Jupiter-monolith film.
As Joe Bisden points out, Heywood Floyd is an anagram for Defy Holy Wood. Considering how plugged in both Clark and Kubrick were, in the context of Joe's theory, the Millenium Hilton at ground zero (which opened September 1992, 9 years before 2001), and the title 2001: A Space Odyssey itself, we arrive at one glaringly logical conclusion: the four mega collective mind initiation rituals detailed by Michael A. Hoffman II – starting with the alleged detonation of nuclear bombs in Japan and ending on 9/11/2001 – were all faked to various degrees using the television screen and mass media apparatus. As Joe Bisden put it:
What we often experience as shock and awe by an external influence is not what it seems; it is manipulated perception, metaphorically projected onto the movie screens of the collective psyche in order to control the population at large.
Kubrick was subconsciously programming all of us with the idea that 9/11/2001 would be a mass media ritual executed on a movie screen, both literally on television and in our collective subconscious, which would begin our inner Space Odyssey and rebirth into the New Age.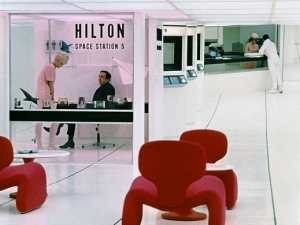 By now the reader should not be surprised to learn that 9-1-1 became the official emergency telephone number for the United States in 1968, which just so happens to have been the same year that 2001: A Space Odyssey was released (1968 was also the same year that construction began on the North Tower). To me this is clearly not some nebulously unconscious "syncronicity"; this is comprehensive and meticulous subliminal programming.
As German composer Karlheinz Stockhausen stated:
The 9/11 attacks were the greatest work of art imaginable for the whole cosmos….minds achieving something in an act that we couldn't even dream of in music
Speaking of great works of art, take for example the only police dog killed on 9/11, whose name was – drumroll please – SIRIUS. Yes that's right, sirius the dog star, the sun behind the sun, 35 times brighter and twice as massive as our own sun, identified by Freemasons as the bringer of civilization to Earth, regarded in the highest occult circles as analogous to the hidden god of the cosmos, that which keeps the spiritual realm alive. In Secret Societies and Psycological Warfare Hoffman states: "It would be difficult to exaggerate the fanatical degree of attachment the priesthood of Egypt and all subsequent related Hermetic traditions had for Sirius. The entire calender year of the Egyptians was based upon the rising times of this star". In the Coptic calender September 11th marks the equivalent of our Gregorian new year's day on January 1st.
The eventual name of the 9/11 memorial was Reflecting Absence, which, though not officially declared until a few years later, had already been chosen by the Saturnian Sorcerers to dualistically reinforce the complimentary Sirius metaphor that the forces of darkness, the Angel of Destruction, had been released from the abyss on 9/11. This story is biblically recounted in, you guessed it, Revelations 9:11 – "They had as king over them the angel of the Abyss, whose name in Hebrew is Abaddon, and in Greek, Apollyon".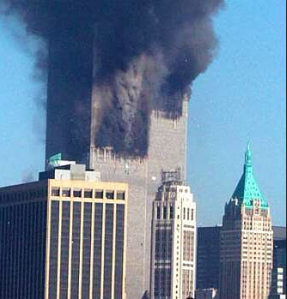 Speaking of 9/12 news paper covers and media manipulators, a hat tip for the following amazing find goes to Chartword.com:
The Tarot: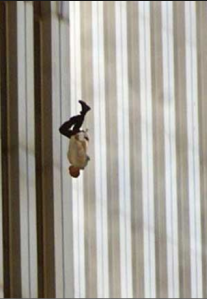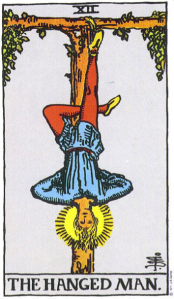 Alice tumbles down the rabbit hole:
As you can see the magick used to pull off this grand illusion didn't leave anything to chance, incorporating deep-rooted archetypal myths into the stage show. I am hard pressed to disagree with Stockhausen's sentiment; 9/11 was indeed an almost incomprehensible work of art.
And who better to direct such a work of art than Kubrick himself?
This is Chartword's circumstantially plausible theory, specifically that Stanley Kubrick's death was faked in 1999 (666 days before 2001) so that he could devote his full attention to directing the 9/11 stage show, just like he did for the moon landing magick trick some 30 years earlier (recall that Kubrick became notoriously reclusive after completing 2001, with wide gaps of time in between his remaining releases, leaving a lot of spare time to plan for 9/11 in between his movies over the next 30 years). This is a must read!
The Nitty Gritty 9/11 Nuts and Bolts
It seems reasonable to deduce that the 9/11 operation would use a combination of television fakery and some actual footage from NYC on that day, just as NASA used launch footage that live witnesses in Florida could view in combination with the moon landing television fakery viewed by the rest of the population. This sleight of hand methodology cements the "reality" of a mass media ritual event in a portion of the collective subconscious, a thought-form which is then used via self-policing to squash any official narrative doubters who point out the more illusory aspects of any particular stage show. In NASA's case the rocket simply falls into the ocean at a safe distance away from the live viewers, while the television audience thereafter views imagery taped on a Hollywood-style film set purporting to be from outer space.
Likewise with respect to 9/11 the towers were obviously destroyed in New York, however New York County being the most densely populated county in the United States (more dense than any individual American city, especially on a week day), this was a much more difficult task than a run of the mill space launch deception. It stands to reason that the director(s) of the 9/11 operation would have to go to great lengths to provide the inevitable uncontrolled live witnesses of the morning stage show with a scenario plausibly matching the official narrative and plane/fireman/victim/witness television fakery purporting to be live footage thereafter looped by the evening news broadcasts. For example the replay footage of people trapped outside the windows of the smoking towers was most likely filmed on a movie set with a green screen – similar to the techniques used by Oliver Stone to make World Trade Center (2006) – and thereafter edited into the replays as if it was real footage of New York City that day.
WTC (2006) SET
DID YOU HAVE ANY IDEA THIS WAS THE SET OF SOME SCENE(S) WHEN YOU WATCHED THE MOVIE?
So while it is entirely possible that a few innocent people died as a result of the 9/11 magick trick – such as being in the wrong place at the wrong time, from exposure to asbestos, or just the random potential loose end whom later needed to be silenced (collateral damage for the greater good of course) – these explanations do not account for some of the more ridiculous aspects of this operation, namely "We Are Change" front man Luke Rudkowski clearly playing the role of an alleged Polish victim of the 9/11 attacks. This really sums up how stupid we all are:
LUKASZ MILEWSKI AND LUKASZ RUDKOWSKI – NOTE WITH CLOSE ATTENTION THE IDENTICAL LAZY EYES. REMOVE A MOLE (OR PHOTOSHOP ONE IN FOR THE 9/11 MEMORIAL PHOTO) AND LET TIME ADD A RECEDING HAIRLINE COMMON TO POLISH GENETICS
HOLLOW TOWERS? PERHAPS THE TOWERS WERE NEVER BUILT OUT ALL THE WAY IN THE FIRST PLACE? AND PERHAPS THE 1993 "BOMBING" SET THE STAGE FOR THE BIG SHOW ON 9/11, PROVIDING COVER FOR THE PORT AUTHORITY OPERATIVES TO SLOWLY EMPTY THE TOWERS WITHOUT RAISING THE SUSPICION OF TOURISTS OR ANYONE STILL WORKING IN THE BUILDING, EVENTUALLY PREPARING THEM FOR DEMOLITION?
Accordingly it seems obvious to me that not only were the towers built to be destroyed in this mega initiation ritual of the collective mind, but the conspiracy theory maze and "truth movement" was also all planned out well in advance.
This is just a theory but in other words I think they did all of the following: specifically (a) provided footage that could be construed as evidence for the use of an advanced form of radioactively tainted explosives to bolster the micro-nuke argument; (b) made the demolition look scientifically unnatural to bolster the architect and engineer arguments based in conventional physics (pancake tower free fall of a dubious 9 and 11 seconds respectively according to NIST); (c) made the speed/flight path nexus of the "commercial planes" physically impossible to bolster pilots for 9/11 truth talking points; (d) provided photo evidence of strange dust residues and debris burns to bolster exotic space-based energy weapon arguments of Judy Wood (if anything such weaponry would be sonic); (e) provided obviously fake plane imagery to bolster the disingenuous CGI "research" of Simon Shack and cluesforum/fakeologist; (f) had the "reputable" John Lear allege that the planes were holograms to create a debate within a debate amongst those who came around to the idea that there were no actual planes used (CGI vs Hologram); (g) had the towers rigged with explosives to provide plane-shaped holes and billowing smoke for the benefit of the live NYC/television audience (though I am open to the idea that real abliet empty drones were used or some variation thereof); (h) had Rumsfeld go on television and disclose the missing 2 trillion and leaked put options to provide a financial/insurance crime trail later picked up by Michael Ruppert and turned into the Peak Oil/Iraq War/Collapse narrative; (i) demolished WTC7 well after the twin towers and ran with the "early" BBC footage to bolster the subsequent building 7 conspiracy talking point; (j) wrote and leaked the PNAC report, planted "dancing Israeli's", and used almost all dual-Israeli citizens in the execution phase to bolster the "Israel did 9/11" argument; (k) had compartmentalized war games and exercises running to sow confusion and prevent officers not in the know from reacting with military force to the deception taking place, and on and on, each and every theory designed to lead the researcher away from the elephant sitting in your mind's room, namely that you were witnessing a carefully planned movie script being shot on to the reel of your mind's eye via the television, and as such all of these "errors" or "smoking guns" were worked into the script from the beginning.
So wonder no more as to why the manufactured truthers used the term "inside job" when referencing the 9/11 conspiracy; 9/11 was indeed an inside job alright, a job inside your head!

ALEXANDRE ARRECHEA'S "NO LIMITS" PORTRAYAL OF THE SEAGRAM BUILDING, OWNED BY THE NOTORIOUS BRONFMAN FAMILY. BUT IS IT REALLY A WINK AND NOD TO A TWIN TOWER IN A KUBRICK FILM REEL?
That the 9/11 truth movement is spinning its wheels by design in this analysis labyrinth is the understatement of the century. The organizational hierarchy of media is structured like the military – compartmentalized – so as to minimize the risk of complications or as Rumsfeld put them the "unknown unkowns". Approaching it from their coldly logical angle, as far as risk management is concerned it simply makes the most sense that they would use their greatest weapon, the media, to pull off an operation of this magnitude. As many great researchers have shown, in the years leading up to 2001 the towers were shown destroyed or referenced in countless cartoons, movies, and tv shows. Even the WWF got in on the act.
To the subsconscious mind those towers had already been destroyed by planes before they had even run the tape. That pre-existing altar was triggered by the images of a plane hitting the tower and then psychically driven by the news anchors parroting the official narrative, which together quickly became an established fact of consensus reality: Muslim terrorists, 3,000 lives lost, stories of "let's roll" heroism straight out of hollywood, i.e. bullshit ad infinitum. For an event on the scale of 9/11 the subliminal programming is done for many decades, leaving no stone unturned to reinforce the illusion within the collective psyche.
HOMER (ODYSSEY) VS NEW YORK
"BUT MAYBE I GAINED A NICE TOURIST ATTRACTION"
REFLECTING ABSENCE – GENERAL ADMISSION ONLY $24, CHILDREN UNDER 6 ARE PROGRAMMED FOR FREE
In Secret Societies and Psychological Warfare Hoffman relays a quote from Stephen Knight regarding the praxis behind ritual terrorism that is interesting to consider in this context:
Our [masonry's] motto must be 'all means of force and hypocrisy'…..in order to obtain our ends we must have recourse to much slyness and artfulness. Knight goes on: What a dirty trick but how skillfully executed! What a swindle, but how well and with what courage it has been done!
But surely they are not above sacrificing 3,000 people, right? Well obviously not. Again, keep in mind that this quote is not being taken out of the context that Hoffman used it with the intent to somehow imply that the Saturnian Sorcerers are not capable of heinous murders. Rather, it is only included here to further allow for the possibility that, in the context of mass media initiation rituals, collective imagination can be manipulated regardless of whether it is done so under false pretenses. Regarding the Kennedy assassination, Hoffman includes the following quote:
The ultimate purpose of that assassination was not political or economic but sorcerous: for the control of the dreaming mind and the marshaling of its forces is the omnipotent force in this entire scenario of lies, cruelty and degradation…..the entry of this awareness into the subconscious Group or "Dreaming" Mind of American masses instituted a new simulacrum. The shocking introduction of a diametrically different, new "reality" is a classic scenario of another phase of alchemical programming known to the cryptocracy as "Clamores".
Time Magazine cyncially sums it up for us in reference to the Reflecting Absence memorial in an article titled "Gravity's Rainbow":
Two massive square voids sited within the footprints of the towers, it digs down — almost as if the collapse of the towers had pounded out a space to deposit feelings about that whole wretched day. On all four sides of each void, waterfalls descend into a broad reflecting pool, irresistibly drawing your eyes, and your thoughts, ever downward. But for all that, the memorial doesn't carry you into a dark place and leave you there.
INTO DARKNESS AT GROUND ZERO
So where does such a dark feedback loop eventually take your mind? Well, like all great hypnotic trauma it leaves your mind open to suggestion (Patriot Act). Indeed, every ritual – mega or otherwise – is designed to steer the dreaming collective subconscious in myriad directions, though one must be aware that this doesn't always play out obviously. For example, in all your days, weeks, months, or years of research on internet blogs, forums, and podcasts, how many times have you heard someone say "I was asleep and then 9/11 happened and I woke up". What one must realize by deduction is that you "woke up" because you were supposed to wake up – not into any sort of real truth – but into the "truth" of the Arcane Occult and its morally relativistic new age philosophy. Hoffman coined the phrase Revelation of the Method to describe this process. Take note of the mysterious appearance of a monolith in Seattle's Magnuson Park on New Years Day 2001:
MONOLITH IN SEATTLE, NEW YEARS DAY 2001. JUST A COINCIDENCE, NOTHING TO SEE HERE. THINK, MCFLY!
The monolith was the television screen, the stargate, the beginning of Childhood's End, the book in which Clarke explained via alien metaphor the end result of our inner space odyssey that began in earnest on 9/11/2001: a peaceful alien invasion of Earth by the Overlords whose arrival ends all war, helps form a world government, and ushers the Earth into a utopian golden age – with the slight caveat that it ends up being at the expense of humanity's identity and eventually the planet itself. Oops!
EDISON COUNTY NJ 9/11 MONOLITH MEMORIAL
To elucidate the specific method(s) being used to bring about Childhood's End we need to zoom out and look at 9/11 from the perspective of a MEGA psychic initiation ritual marking the unveiling of a New Age. Prometheus (Enki/Lucifer) stole fire from the Gods and gave it to man and 9/11 was the official beginning of the revelation of "the pure doctrine" to the profane. In short, we are being initiated.
REFLECTING ABSENCE ON TO THE FAKE RAINBOW BRIDGE, THE ANTAHKARANA, THE LUCIFERIAN THOUGHT FORM
Initiation leads to the stream that, once entered, sweeps a man onward until it carries him to the feet of the Lord of the World

– Alice Bailey –

The Candidate has now become more than an individual man, because he is a unit in a tremendous force. So wonderful is the expansion of the Initiate's conscious that it is most apt to speak of the change as a new birth

– C.W. Leadbeater –

Lucifer comes to give us the final gift of wholeness. If we accept it then he is free and we are free. This is the Luciferic Initiation. It is one that many people now, and in the days ahead, will be facing, for it is an initiation in the New Age

– David Spangler –
INITIATION INTO THE NEW AGE
UNITED NATIONS MONOLITH
There were two specific tidbits of information regarding the theme of initiation that caught my interest surrounding the Sandy Hook mega ritual. The first of which was the fact that Nancy and Adam Lanza allegedly lived in Newtown at the address of 36 Yogananda. Now as it so happens Yogananda is the surname of Paramahansa Yogananda (1893-1952), an Indian yogi who introduced millions of westerners to the teachings of Yoga and wrote a popular New Age circle jerker titled "The Second Coming of Christ, The Resurrection of the Christ Within You". The second was a theory I was introduced to after watching a video on youtube titled "Sandy Hook & The Temple of the Feathered Serpent", during which the argument is made that, in addition to being located on the same ley line, Sandy Hook Elementary's floor plan was modeled after the Mayan Pyramid of the Feathered Serpent in Teotihuacan, Mexico.
PYRAMID OF THE SUN
SANDY HOOK ELEMENTARY
Sandy Hook, CT is an unincorporated company town and (hilariously) the home of Hunger Games author Suzanne Collins. Sandy Hook Elementary was completed and opened in 1956, leaving us with the prospect that the school was built knowing it would be the part of a mass media ritual an amazing 56 years later. Considering this possible connection I'm sure we are in the realm of coincidence in noting that the "shooting" took place on December 14th, 2012, only 7 days before the massively hyped end of the Mayan Calendar on December 21st, 2012. Moreover, the Pyramid of the Sun is dedicated to Quetzalcoatl, the feathered serpent, making it easy for us to swing back around to ascension and Yogananda, the yogi who spearheaded the western introduction into the most popular aspects of Eastern mysticism – meditation and yoga – an accelerating trend that finds tangental roots in theosophy and back further to the Rosicrucians, Francis Bacon, and John Dee.
Now obviously threads could be followed all the way back into ancient his-story but for the purpose of this analysis I want to focus on the idea of The New Atlantis by Francis Bacon. This essay outlines various esoteric goals of Rosicrucians in the late 16th century but can also be traced back to Akhenaten, whom Manly Hall essentially worships with unabashed glee as the first great internationalist in his book The Secret Destiny of America. All things considered it's no wonder they planned to have Barack Obama and Michael – I mean Michelle – role playing Akhenaten and Nefertiti during the globalized dismantling of the New Atlantis. Anyways, Bacon's essay is an outline for an enlightened technocratic state rooted in the wisdom of a divine society of scientists called Solomon's House. The essay outlines many technologies that were as of then undiscovered. As the story goes John Dee was told similar things regarding technology during his Enochian kabbalah magick workings, specifically regarding the need to dig up silicon, the crucial element used to make computers. Mind you this is allegedly taking place around 100 years before the steam engine had even been invented. As Michael A. Hoffman II once again nails it:
This is the intellectual conceit that the universe – God's natural Creation – is going to be 'perfected' by the god-like intervention of the omnipotent human intellect.

This is the belief which informs the entire occult project from the Pythagorean to the Enlightenment and is made all the more astonishgly pathological when one recalls that this mission was approached at a time in history when the earth was abundant with vast tracts of virgin forests, oceans and jungles, organic soil and produce and pure air and water.

Under all its "New Age" finery, the exquisite liberal-humanitarian, Renaissance enlightenment so "terrifying to weaker mentalities", represents the introduction of a technological tyranny so immense it is difficult to grasp. It is both a physical, technological tyranny as well as a tyranny of the mind.
Surely Ray Kurzweil would be considered a member of Bacon's Solomon society, part of the team of scientists and biological engineers working to rebuild the Temple of Solomon (Man). And just like a cell in your body keeps the organelles and nucleus contained within its walls, the Earth has an energetic barrier of protection that is not meant to be penetrated. Again recalling Kurzweil's statement that "once we saturate the matter and energy in the universe with intelligence, it will 'wake up', be conscious, and sublimely intelligent", the true reason behind the push towards transhumanism emerges: hacking the human mind's firewall and subsequently colonizing this reality into eternity.
This state of affairs is of course pure madness and has all the characteristics of a cell being taken over by a cancer, i.e. cells using more power than they should over other cells in order to grow at the expense of the health of the body itself. These maniacs seem unaware of the worst case scenario here, not understanding the otherwise logical inevitability deducted by everyone not suffering from the influence of this mind parasite, namely the eventual destruction of all organic life in every scale of the fractal.
If all of this sounds like excessive hyperbole, consider the following quote from Ray Kurzweil:
The next organ on my hit list is the heart. It's a remarkable machine, but it has a number of severe problems. It is subject to a myriad of failure modes, and represents a fundamental weakness in our potential longevity. The heart usually breaks down long before the rest of the body, and often very prematurely. Although artificial hearts are beginning to work, a more effective approach will be to get rid of the heart altogether.
VIDEODROME AND THE THALAMUS-BEETLE
It is within this disturbing context that we trend into realms of abstract weirdness and the videodrome/thalamus/beetle theme brilliantly outlined by Horselover Phat's Subliminal Syncrosphere in his article Videodrome – Long Live The Nu Flesh. Particularly in terms of initiation into the New Age and the modus operandi of those whom Bacon/Dee fronted for, an interesting piece of information in this article is a reference to a Jorge Luis Borges story "Tlön, Uqbar, Orbis Tertius":
First published in 1940, the story tells of a fictional world, Tlön, created by a group of intellectuals who disseminate bits of information about it in various books, magazines, encyclopedias and dictionaries throughout the world so that as people begin to learn about it, it gradually imprints itself on the real world, re-writing reality with its own paradigm. What began as a minor entry in an obscure encyclopedia becomes more and more ubiquitous, the more that people read and learn about it. The fictional world of Tlön spreads over the earth like a virus, a virus composed of information, mutating reality.
Videodrome is an esoteric revelation of the trans-human method, or the "inevitable" creation of a new etheric synapse in the brain. Dr. O'blivion explains the nature of this new synapse, i.e. organ:
The television screen is the retina of the mind's eye. Therefore the television screen is part of the physical structure of the brain. Therefore whatever appears on the television screen emerges as raw experience for those who watch it. Therefore television is reality and reality is less than television.
Dr. Oblivion goes on to warn Max (us) that his (our) reality is already half video hallucination (1980's is when television really took off, cable/mtv, video games, vhs and cameras as Phat points out, etc.), and that if he (we) aren't careful it will become total hallucination. If the evidence and context overwhelmingly supports the conclusion that September 11th was a media fakery induced mass video hallucination, then doesn't it follow that we were initiated into the occult's inner space odyssey – or born again as it were – in 2001? If framed in this way does the preceding analysis of Kubrick and the 2001: A False Flag Odyssey article make more sense? Moreover is it beginning to make sense why they would fake nuclear bombs, moon landings, and planes flying into buildings? Not only does it push us towards the globalized post human outcome, but it is also a purer, less messy form of alchemy, causing an idea to be adopted into the belief system of the entire world through what essentially amounts to a giant prank – metaphorically turning it from lead to gold – the ultimate masturbatory ego stroke for the black magicians.
Alchemy 2.0
In this connection it is useful to note Horselover Phat's over-arching philosophy:
This post is being approached from the angle of the MSM/cryptocracy, manipulating and influencing the group mind. What I am saying here, is that MSM content appears to act as a 'carrier signal' for another form of content and I believe that 'the other form' is what can generally be termed as 'mystery religion', or religion by stealth if you like.

The exact purpose of this phenomena is still to be ascertained but I do believe that certain 'artists, personnel, and players' are deliberately promoted by the MSM controllers for this very purpose. Thematics seem to straddle a very wide forum and also interconnect/ relate/echo between MSM and its agents (MSM meaning most TV, news, music, film, etc.). This can be years or even generations in the making and in my opinion it is only via a form of religion that something of this magnitude can effectively be accomplished.
As Horselover Phat explains, the thalamus of the brain has multiple functions, can be thought of as a kind of switchboard of information, and can be graphically represented by the scarab beetle, such as the winged variety found all over ancient Egyptian artifacts. The general idea is that in conjunction with a clear resonance across linear time to 9/11, various forms of the beetle/scarab/Volkswagen Bug are shown to be crushed, smashed or eaten in a shit load of movies, representing the thesis of videodrome actualized: out with the old, in with the new, the creation of a new synapse in the brain that is destroyed by/replaced with media-television-movies-internet, Long Live The Nu Flesh, etc.
WINGED BEETLE
THALAMUS, PINEAL, AND PITUITARY GLANDS.
Interestingly in ancient Greek mythology Cerberus guarded the entrance of hades/hell to prevent those who entered from ever leaving. Cerberus = Cerebrus = Cerebrum = Brain. Similarly there is the myth of Medusa turning all who looked at her to stone, which could in this context be viewed as the videodrome signal (television/movies/internet) hypnotizing and reducing your information switchboard to a "stone" that eventually shatters and leaves room for the Phoenix to rise from its ashes. Indeed the television has a flicker rate of 20-25/frames per second and almost immediately puts your brain into a light trance state. Your subconscious is wide open to manipulation while watching television or movies and thus can essentially be used as an idle processor to co-create reality based on the scripts suggested, both visible to your eyes and otherwise.
HARRY POTTER 9/11 SATURNIAN WINGED THALAMUS
While I must sheepishly admit that I have not read through the majority of the thread just yet, on the Great 9/11 Syncs thread at Syncromysticism Forum, Peg Carter linked this post and had some pretty awesome insights on the Skeleton Key and 9/11 that had not even crossed my mind:
Skeleton Key stars Kate Hudson and John Hurt

Hudson = New York City

Hurt = close to TRU[t]H palindrome and J.Kotze/Seallion made a sync vid connecting [John] HURT to TRUTH in 2 parts
This line of inqury leads one to the 9/11 Hudson memorial:
SKELETON KEY / TRIDENT / TUNING FORK
THE SKELETON KEY AND THE INTERNET
I saw the Skeleton Key (2005) back around the time when it came out and on a whim recently watched it again. Suffice it to say I didn't understand a damn thing the first time around and I think it even freaked me out a little. *Spoilers Coming* – just a heads up, this is the type of movie you'll want to see without knowing anything going into the first viewing.
UH-OH. ONE EYE, AND IT IS THE PORTAL.
The movie begins with the main character Caroline (Kate Hudson) reading a passage from Treasure Island to an elderly man on his deathbead. Treasure Island was penned by occult fiction writer Robert Louis Stevenson, who of course also wrote Dr. Jekyll and Mr. Hyde. In the original novella, Hyde was created out of an experiment by Dr. Henry Jekyll, who wanted to live a wild, carefree existence without losing his respectability. So he created a potion that transformed him into Edward Hyde, the embodiment of his inner evil. For a time after this, Jekyll is the respectable doctor by day, then uses the potion to become Hyde and live a life of debauchery and excess by night. After a couple terrible incidents Dr. Jekyll determined never to use the potion again but by this time Jekyll began to transform into Hyde without even taking the potion, which forced him to need the brew just to change back into himself. When Jekyll ran out of his materials, he procured more to brew the potion again, but he couldn't reproduce it exactly. Unable to go on, Jekyll brewed a lethal poison and swallowed it, but changed back into Hyde before he died.
In Studies In Occultism, H.P. Blavatsky writes:
It is intensely interesting to follow season after season the rapid evolution and change of public thought in the direction of the mystical. The educated mind is most undeniably attempting to free itself from the heavy fetters of materialism. The ugly caterpillar is writhing in the agonies of death, under the powerful efforts of the psychic butterfly to escape from its science-built prison, and every day brings some new glad tidings of one or more such mental births to light.
Noting that literature at the time was the public heart and pulse (which is now television/movies/internet), she cites Jekyll and Hyde as one of the key-notes for mystic and theosophic literature and Stevenson himself as one who, receiving inspiration in dreams, was an example of divine evolution. While Blavastky deplores the use of hypnotism and occultism in general by the profane as one of the many ways that the black arts may be abused through the vile passions of human nature, it would seem, despite referencing Stevenson twice, that the lessons of Jekyll and Hyde are lost on her when she concludes that "the tree of Occultism is now preparing for 'fruiting,' and the Spirit of the Occult is awakening in the blood of the new generations", presumably implying that "true philosophical knowledge to guide the experimenters and thus check evil results" will be sufficient to prevent the metaphorical shadow work of Hyde from consuming the whole. While ridiculously naive and purposely deceptive within the context of what has already been laid out in this post, on one level the Skeleton Key is an allegory for how Blavastky rightly criticized certain occultists as "ignorant of the fiendish power of 'SUGGESTION'".
Just a little tangent, moving on…..
WITHIN THE FIRST TWO MINUTES WE SEE THE SATURNIAN, KABBALISTIC 3-6-9 ON THE TRAIN CAROLINE IS RIDING.
DESTINATION ST. CHARLES – CHARLEMAGNE OR CHARLES THE GREAT – CAROLINGIAN EMPIRE. PROTAGONIST CAROLINE?
THE TWO PILLARS COMBINE TO VULCANIZE THE USED TIRES, THE CHEMICAL PROCESS OF CONVERTING RUBBER INTO MORE DURABLE MATERIAL. PREPARE YOUR MIND TO BE VULCANIZED!
NICE T-SHIRT
Shiva, an Eastern version of the Saturnian contrived duality, both the destroyer and the trancendant. Sits outside of CERN as well.
SHIVA
THE COMING ALINGMENT/ECLIPSE
Let the fun begin – Caroline's Thalamus-Beetle:
Caroline's key-chain, which she took from the man she read Robert Louis Stevenson to:
LIVE FAST AND DIE YOUNG….IS THAT YOU MR HYDE?
Caroline enters the Louisiana swamp for her job interview:
THE FIRST OF MANY WARNINGS IGNORED
THE THALAMUS ENTERS THE PORTAL, WHAT KIND OF INFORMATION WILL BE ON THE OTHER SIDE?
SATURN'S SIGIL ON THE BALCONY
It should come as no surprise that Saturn's mansion is the home of Violet Devereaux (Devourer, <insert Saturn mythos here>), the counterfiet middle pillar, the indirect mixture of the red and blue pillars. Violet's husband Ben has had a stroke and needs a nurse. We see that Caroline's necklace is a locked heart…….will Violet be able to pick it?
WILL VIOLET BE ABLE TO STEAL HER INNOCENCE?
VIOLET'S NECKLACE HAS NO LOCK
Violet feeds Ben his "remedies". The spell has left Ben unable to move or speak. The walking dead of Violet's house.
TAKE YOUR REMEDY. YUMMY.
Violet tells us that Caroline isn't going to be able to understand the house, that she isn't from around here, and that Caroline is not to bother with the house work because Violet is the only one who knows how to do it. The deception has begun and the challenge is made: you can't possibly understand the house or what Violet knows about it.
VIOLET TENDING TO HER GARDEN
Violet begins to spin her web, telling Caroline: "There are more than 30 rooms in all. In the old days there was a separate key for each room; for the owner they made a skeleton key. This opens every door – here is yours, I have mine". Notice the key's handle has 9 spheres.
TREE OF LIFE OPENS ALL THE DOORS
Violet tells Caroline that they bought the house from a brother and sister (Marvin and Grace) who had inherited it from their parents. She is telling Caroline that Adam and Eve had inherited the house (garden) from their parents (God) and that they now have possession of it. It's a metaphor for our reality and ties in with Violet saying to Caroline earlier in the movie that she was scrawnier than she hoped, i.e. Violet doesn't have the power to choose those she consumes, in this case represented by whoever responded to the information in her newspaper ad. Thus we have Violet telling Caroline "I'll live here for the most part as if you're not in residence, after all we aren't kin". Caroline is the profane, a goyim.
NOTHING MORE GLORIOUS THAN A GARDEN. GONE EVERY WINTER, BACK EVERY SPRING. VIOLET ADMIRING THE CYCLE OF HER CREATION AND THE RELIABILITY OF CHRONOS.
Violet first plants the seed that the attic has "crystals and china" that she keeps a close eye on. Then we see her raise the stakes here by asking Caroline "do me a blessing CHILD" and go get some seeds on the staircase next to the attic. Violet knows the attic door will be making noise and draw Caroline over to it and we can see this deceptive intent in her face. This same theme can be seen in a ton of movies, e.g. the Hellraiser series and Cabin in the Woods, where curiosity and the desire to know about things denied to us leads to oblivion. Fascination itself can be a form of mind control if deception is involved.
THE APPLE. WILL CAROLINE TAKE A BITE?
Caroline was told that Ben had a stroke while in the attic, a fact she was deliberately given so it would come into play during this moment. Caroline had asked what Ben was doing in there and Violet was deliberately vague, telling Caroline that she would have to ask him, knowing full well Ben couldn't speak. Caroline puts it all together in the attic and tries to open the door but it is jammed.
SUSPICION, CURIOSITY AND THE DESIRE TO KNOW OF THE FORBIDDEN FRUIT IS STARTING
Ben somehow gets out the window and tries to escape. The only way this would be possible is if Ben was not given his remedy. Caroline says that she gave it to him. Caroline also finds the words "HELP ME" written on a bed sheet, presumably written by Ben before he tried to escape. But this isn't what happened. Violet made sure Ben didn't get his dose and probably even put him on the roof, writing the "help me" herself. Knowing Caroline would see it and keep it, the sheet is then taken from where Caroline had put it before she can show it to Luke Marshall, the lawyer who, from the viewer's perspective, appears to manage the Devereaux's estate.
In this scene we also see one of major tactics commonly used against us in our own lives. When Caroline is talking with Luke and trying to find the sheet, we learn that she lost her father to illness with a lot of issues left unresolved between them. She clearly blames herself for not taking care of him, and thus we now understand why she worked in a nursing home and was drawn to help Ben in spite of Violet's initial rudeness. In other words the things we blame ourselves for and feel ashamed of are used against us, which almost always stem from things that have been done to and through us by that which controls this reality. As long as we continue to blame ourselves and others instead of recognizing the condition for what it is we will continue the cycle of self-sabatoge. Here we see Violet exploiting this flaw, using pity on Caroline when she says "Please don't tell me you're going to quit, I'm going to have to start all over again". While in terms of starting the deception all over again this is the truth, naive Caroline feels pity because she does not have the proper context, which of course is purposely withheld from her (us). Likewise Caroline thinks Luke is just being nice to an old lady when Violet gets jealous that he is talking with Caroline alone in her room. As the viewer we think they are going to be banging soon, but Luke is really being truthful in telling Violet that she is the only women for him.
OH VIOLET, MEDUSA/WHORE OF BABYLON, YOU KNOW YOU ARE THE ONLY WOMAN IN MY LIFE
Feeling a little flustered Caroline drives back into the city to visit her friend Jill, where they have the following conversation after Caroline inquires on the nature of Hoodoo, to which Jill replies: "Hoodoo is magick – American folk magick – God doesn't have anything to do with it. Part African, Part European, Part Native American. Hoodoo is pretty harmless, it's psychological like a lot of that stuff, it can't hurt you if you don't believe".
GETTING VERY CURIOUS
After her talk with Jill, Caroline returns and demands answers from Violet.
VIOLET PLAYING THE FOOL RELUCTANTLY AGREES TO SPILL THE BEANS ABOUT THE ATTIC AND HISTORY OF THE HOUSE, JUST AS SHE HOPED SHE WOULD HAVE TO
Violet begins the story by describing the owner of the house as Old Thorp, recounting that he worked his help Papa Justify and Mama Cecile to the bone and generally abused them. Old Thorp was a wealthy banker and one night he had a party with all the movers and shakers of the town in attendance. Justify and Cecile used the party as a distraction to enact their revenge by convincing Thorp's children to learn about magick. They brought the children to the attic and proceeded to take over their bodies before being discovered by the party. Upon finding the children with who they thought were still Justify and Cecile, everyone in attendance promptly took the help to the front yard and hung them from a tree. In reality they had just hung their own children, but naturally this minor detail is conveniently left out by Violet. All she tells Caroline is that Old Thorp's money let them get away with it but all that rage, power and insanity meant "the party was over". The bank went under, Old Thorp killed his wife and then himself. Of course what she is really describing here is the metaphorical rebellion of Lucifer and Lilith against God, who presumably wanted nothing to do with the "house" after this all went down.
LOOKS LIKE SOMEONE JUST FINDING OUT THE PARTY IS OVER
Violet once again works the pity angle, saying to Caroline "now you'll leave me like all the rest of them". The viewer begins to suspect that Caroline is on to Violet at this point, but in reality she is doing exactly as Violet and Luke have planned and hoped, believing their BULLSHIT.
NOTE THE 3 PILLARS
SHIRT SAYS "EL BRILLANTE"
NOTE THE ADDRESS AND DOTTED I, GOOGLE IMAGE SEARCH FOR A BETTER VIEW
DOT THE I
Coincidentally in the next few scenes we see Caroline obtain Hoodoo magick supplies and a spell in an effort to save Ben from his condition. She tells Ben "I know a spell too, one that makes you better, all you have to do is believe it". She begins the working and sees some results – Ben starts to speak and thunder slams the house. Caroline realizes it is all in Ben's head. Violet can sense something is amiss and interrupts them before Ben can be healed. But it doesn't matter, Caroline is in deep now.
STARTING TO BELIEVE
Now that Caroline has really started to believe she has a terrible nightmare. Dark night of the soul in the making?
UH-OH
The nightmare scares Caroline enough to make her decide to leave but just as she is about to pack her bags she sees Ben helpless on the porch, remembers the guilt from her father, and stops packing. Caroline is her own worst enemy.
She then once again foolishly confides what she is suspecting to Luke, who has to keep up appearences so he agrees to take Caroline to visit the last nurse who worked at the house. Caroline attempts to rationalize with this nurse's warnings about Hoodoo, saying "but I heard it can't hurt you, I mean it can't hurt you if you don't believe". The nurse warns Caroline "then I suggest you leave that house before you do". Caroline also says "it doesn't matter if it's not real, it's real to them" (how many times have you heard this on the internet?)
On the way back Caroline then forces Luke to stop at a gas station where she had previously seen some spooky stuff and they find the old woman who was wearing the Medusa glasses at the beginning of the movie.
HERE IS SOME TRUTH CHILD
She explains Papa Justify's (who is in the room with them as Luke and noticably nervous) spell to Caroline: "It keeps you from dying, not forever, but for a while. You have to sacrifice somebody, take the years that they have left".
THE GAME IS ON NOW, CAROLINE THINKS SHE HAS FIGURED IT OUT
Caroline lays some brick dust at her doorway after meeting the old lady and asks Violet to enter her room. During the cat and mouse game that ensues Violet continues to play the fool and asks Caroline to dinner. Caroline has now figured out Violet definitely means her harm and spikes a bowl of sugar cubes with some drugs, knowing Violet always uses sugar in her tea. However at dinner Violet passes on the sugar, so Caroline must resort to spiking her drink. Violet begins to notice the effects but before she passes out she pulls a stick of chalk into her hand and begins drawing a circle around her, chanting "keep him in this house". Caroline grabs the paper Violet is holding to see that it is a "Conjuration of Supreme Protection".
THE ULTIMATE DECEPTION
Because Violet was clever enough to pull this out while Caroline perceived her to be in trouble, Caroline now beleives that she has obtained the information that will protect her from Violet. She puts Ben into her Beetle but the gate is locked and THE BEETLE ISN'T STRONG ENOUGH TO ESCAPE.
THALAMUS CRUSHED.
Caroline is resourceful enough to use the boat at the back of the house and escape. She finds her way to Luke's office and tells him what happened but it's too late for her. Luke knocks her out and returns her to the House.
After some standard movie suspense Caroline has managed to get away from Luke and Violet for long enough to call for help. Caroline calls Jill, tells her that it's all real, and has finally asked for help for the first time all movie. Just before the final dialogue between Caroline and Violet we watch Caroline frantically prepare the "Conjuration of Supreme Protection" without taking a moment to think about what she is doing.
FOR A BRIEF MOMENT CAROLINE THINKS SHE HAS WON. IN REALITY SHE HAS DONE EXACTLY WHAT VIOLET AND LUKE NEEDED.
Caroline tells Violet "You can't touch me! You can't get near me! See this, this is your spells protection!" Violet responds: "Is that what that is now? And who exactly gave you that spell? All that circle protects is you, FROM LEAVING IT!" We've been waiting for you Caroline, waiting for you to believe, it doesn't work if you don't believe."
Caroline tries to tell herself that she doesn't believe but to no avail, she does, and Violet's long con succeeds – though she does admit that it's getting harder and harder because they just don't believe like they used to. Nevertheless the thought-form survives to live out another cycle.
WE WILL GET USED TO IT, WE ALLWAYS DO.
CONCLUSION: THE SKELETON KEY IS A METAPHOR FOR THE REVELATION OF THE METHOD AND THROUGH SYMBIOSIS WITH THE EVOLUTION OF THE MONOLITH'S VIDEODROME SIGNAL WE ARE CREATING OUR OWN CONJURATION OF SUPREME PROTECTION, OUR OWN CERBERUS, A DELUSIONAL HALLUCINATION WHICH ONCE COMPLETED WILL PREVENT US FROM EVER REMOVING IT.

Are we "waking up" or is the alternative media being subsumed into the mainstream like a parent corporation dissolving a former dummy subsidiary corporation? Fear without context causes erratic behavior and frantic decision-making. Do you suppose the proper context for the information unlocked by humanity's skeleton key could have been purposely withheld and thereafter exploited? They are patiently waiting for a critical mass to believe their bullshit, counting on the power of their deception to initiate the 100th monkey and trigger childhood's end before we can put it all together.
They have given us a skeleton key in the form of the internet, especially with respect to previously occulted information. The rooms that used to require their own key can now be opened simultaneously by anyone and everyone. The fictional world of Tlön is spreading over the earth like a virus, a virus composed of information, mutating reality. The monolith represents the videodrome signal and its progression from television, to movies, to computers, to tablets, to smart phone monoliths, to wearable/ingestible monoliths, and beyond. Most portray the idea of transhumanism through the fear-drenched externalized Skynet version but it is much, much more subtle than that. Not that I'm trying to minimize those concerns but to me it's not about robots or artificial intelligence, it's about an archetype coming to life INSIDE OUR MINDS. Once this is achieved the idea can then be merged with its physical manifestations, i.e. "Beast Tech" (Would "Goyim Tech" be too obvious?). At the end of the Skeleton Key, Violet says "that's the thing people don't understand about sacrifice, sometimes it's more of a trade". Like it or not we are tacitly agreeing to the trade taking place right now – convenience and information in return for human creativity and individuality. Sound like a fair trade? Obviously the irony of writing this on a computer is not lost on me so I suppose I am a hypocrite.
In this context the truth is that we are already somewhat trans-human. Our reality is already half video hallucination. The priests of the scientific dictatorship come out with articles planting seeds about our reality likely being a computer simulation, or that following the path of transhumanism is the natural progression of advancing civilizations. This is total bullshit. The computer mimics organic life and gives us context as to how this reality operates, however organic life is a product of imagination while Beast Tech and Mega Cities are the product of an energy detached from creation and the spontaneous nature of thought. There is a huge difference. I think we are in the larva stage of regaining our psychic abilities including a form of intuitive communication. Subverting this development is the true agenda behind releasing all of this technology to us, especially the cellular-phones. Staying true to their modus operandi, smart phone text messaging is a replacement for unspoken communication, a bootleg plagerism of the real thing. Just calling all these gadgets and concepts "smart" is a psychological operation in and of itself, somehow implying that they are alive and intelligent without needing our input to function. This is predictive programming for us in the sense that eventually they will function as "smart" without our input in the way that our involuntary muscles keep the heart pumping, that is they will be fused into our DNA on the nano scale.
As a thought experiment let's focus on the statement made multiple times during The Skeleton Key: "it doesn't work unless you believe". This makes perfect deductive sense in a situation where reality is shaped via the force of collective imagination. For example, by writing the last two paragraphs, is it possible that I've planted the imaginal seed necessary for the result discussed to become a reality, even in spite of the fact that I definitely want to see it fail? Put another way, if I disclosed the same information to you but said it was guaranteed to transpire because of how powerful the people who came up with the idea are, and a majority believed it, does it not follow that it is then guaranteed to happen, even if we all then run around like chickens with our heads cut off trying to "wake people up" to the new world order? (The preceding concept explains the current push to mainstream conspiracy culture, including the permitted existence of <insert shill here>).
If one wanted to fundamentally destroy a paradigm so that something new could rise from its ashes, would writing something like the Book of Revelations well in advance of the plan's execution make sense, assuming that as I begin to set the events in motion a self-fulfilling prophecy will emerge amongst the contingent that has been strategically coordinated to be the main opposition to its success? Is the collapse of a currency backed by faith possible if no one is even aware that such an event can take place? Is an international system of governance possible if no one believes any particular group of countries is responsible for the state of the world? Do the imposed "laws" of attraction and karma stop functioning if no one believes they exist? Is it possible to synthesize a new religion if no one simultaneously believes in both the concept of christ consciousness and quantum physics? If I wanted to destroy a country economically and there was a large contingent of relatively wealthy middle class individuals, would I be able to succeed without convincing that contingent that their government, laws, banks, currency, and police are controlled by pure evil and must be destroyed or totally detached from, especially knowing I've already forced the remainder of the population to be poor, on welfare, new immigrants, or just plain indifferent bread and circus worshippers with no incentive to resist? Would a world war or any other war be possible if people believed nuclear bombs did not exist and geopolitical events were written into existence ahead of time just like a movie's plot is written into its script before shooting starts? (pun intended and how interesting that they call it "shooting", note the imagery of media firing bullets at your mind).
Is a "new world order" even conceptually possible without an initiation into the bullshit belief system of the alternative media? Is it an accident that, regardless of the subject being discussed, so many in the alternative media use "The Matrix" as an analogy to describe our situation? Is it an accident that the following cluster of consensus reality warping movies were released just prior to 9/11 – Wag the Dog (1997); Conspiracy Theory (1997); Contact (1997); Enemy of the State (1998); Dark City (1998); The Truman Show (1998); Pi (1998); The Big Lebowski (1998); X-Files: Fight the Future (1998); The Matrix (1999); Fight Club (1999); Eyes Wide Shut (1999); American Beauty (1999); eXistenZ (1999); The Thirteenth Floor (1999); Memento (2000); Mulholland Dr (2001); Vanilla Sky (2001)…..Lord of the Rings: Fellowship of the Ring (December 2001)?

Questions like these are why Dr. Oblivion tells Max that the battle for North America will take place inside the videodrome. The internet is a fucking war zone. While there is truth being given out in various degrees it is almost never given within the context needed to fully understand its implications. For this reason the alternative media is more toxic than the mainstream media at this point. If it wasn't so dangerous I would be able to laugh at the absurdity of it all, especially the alternative media tasked with the job of convincing you that the financial system is going to collapse, a special flavor of total bullshit if there ever was one. Of course the program doesn't stop with that small segment of information but it's one of the most egregious aspects around because everyone involved is an opportunistic used car salesman out to bastardize anything they can get their hands on just to make a buck.
Seriously, just who exactly do you think all of this alternative "truth" information has been seeded by? The alternative media torrent is laced with a nasty trojan virus, one that actually convinces you to support and evangelize your own demise, just as it was done to Caroline in The Skeleton Key. Indeed, even at the hopeless end Caroline had formed the comfortable delusion that she had outsmarted Violet using her own information against her, a concept Violet scoffingly mocked. The whole point of the truth movement is to seed the idea that everyone involved in it is a fractal of NEO, experiencing a "spiritual awakening" and then fighting "new world order" agents in virtual reality (the internet). Playing on the messiah programming almost all of us received through religion, it is then suggested to us that together we are THE ONE. The irony of the fact that NEO was created by the AI to serve a specific purpose, which had been done 5 times before, seems to be lost on everyone. It doesn't matter which personality or set of talking points you follow, all that matters is that you follow one of them and regurgitate their talking points online because they all lead to the same place, namely the destruction of Zion (the remaining real people) via the dialectic and a reboot of this system – order out of chaos.
THEY ARE COUNTING ON YOU FOLLOWING THEIR WHITE RABBIT JUST LIKE CAROLINE DID – THEY ARE LYING TO YOU, AND SO ARE ALL THE YOUTUBE PERSONALITIES WHO NOW CLAIM TO BE THE ALTERNATIVE TO THE ALTERNATIVE
So what's the solution? Well I don't think there is a need for any finger pointing or judgment because everyone who accidentally goes down the path of researching conspiracy theories – or as is the case increasingly, simply can not avoid them – will be just like a person watching The Skeleton Key for the first time, not understanding the true context of the plot or the information being discovered, which from the start was part of a larger agenda rooted in deception. The only thing one needs is the humility to admit being duped and a genuine intent to develop your own intuition. The next time you are on a forum or comment section and read something totally naive, ask the person how long they have been looking into all this. With so many bots, shills, and con artists around spotting a genuine response to this question should be easy and from there you can gauge an in kind response. Possessing no genuine intent, the shill/troll/artificial intelligence conglomerate will attempt to mimic genuine responses, but they will fail – miserably – predictive programming via metaphor notwithstanding:
A NEW THOUGHT FORM RAISED BETWEEN THE TWO TEMPLES
Thanks for reading, just keep in mind that a lot of this was speculation and it's entirely possible that I am full of shit!
---